Love2Breathe Breathwork Facilitator Training With Kathy Bell
Let me ask you something magical one...
"Are you ready to elevate your business & change the game for you and your clients in a way that truly contributes to the raising of consciousness on the planet?"
If that's a soul:
"F*CK YES!"
then keep reading change maker, I have something for you!
Warning: This training is not for you if you are not interested in raising the consciousness of the collective through breathwork and holding safe, sacred spaces!
This is also NOT for you if you want a soul-less, 100% science based curriculum.
This is for you if:
You are looking for an approved certification (Kathy is an IPHM approved Training Provider) that teaches you the skills, knowledge and relevant competence needed in order to successfully share breath with a wide range of people, including those with trauma.
You want to amplify your business & be able to hold incredible breathwork circles, groups and 1:1 sessions with clients, with expert ease.
You want a simple & effective way of bringing breathwork into your current practice, so you can serve and support them to the deeper levels of transformation 
You want to hold powerful and transformative spaces for your soul tribe, but it's important to you that those spaces are safe as possible for all people (including those with trauma).
You know how  powerful breath is at helping regulate the nervous system, for somatic care and for all round health, and this is important to you.
Your own healing journey has been (& continues to be) a source of inspiration for you wanting to serve others & the collective
You're interested in the big shifts but you're also interested in the subtleties - you want to help create shifts with your clients that will be life-long and change the trajectory of the collective 
I'm ready already! Take me to the details!
Here's the thing change maker:
Breathwork is a powerful tool for all of us if we are to thrive in modern times.
Why?
Because modern living is stressing our system out and Breath is the single most effective way to combat this epidemic.
Not all breathwork is helpful, especially when it is shared in a way that isn't sympathetic of peoples anatomy, or their biochemistry, or people's trauma needs 
But Love2Breathe & this training will ensure you are sharing breath in a way that is powerfully effective, safe for all, and totally sympathetic of peoples needs - no matter who is in your spaces.
Breath is a LIFE SAVING modality and it should be available and accessible to E V E R Y B O D Y equally.
Period. 
What's required for this to happen is an army of expert breath facilitators to emerge, who are sharing the Love2Breathe ethos and are trained to hold space and share breath with people in a way that creates lasting and trusting relationships between people and their breath.
 The breath is beautiful, intelligent and exceptional at helping us heal - it doesn't need to be controlled or held, or forced to be powerful. 
You will graduate this program a Trauma-Aware Love2Breathe Breathwork Facilitator, capable of sharing breath effectively with anyone, regardles of age, background or past history - you'll be part of the army of expert facilitators that the world needs!
You had me at: "are you here to raise the consciousness of the planet..."
"The breath is our greatest internal resource.
AN ESSENTIAL TOOL TO THRIVE IN MODERN TIMES.
The world needs more SOUL-LED, compassionate breath space holders like you!"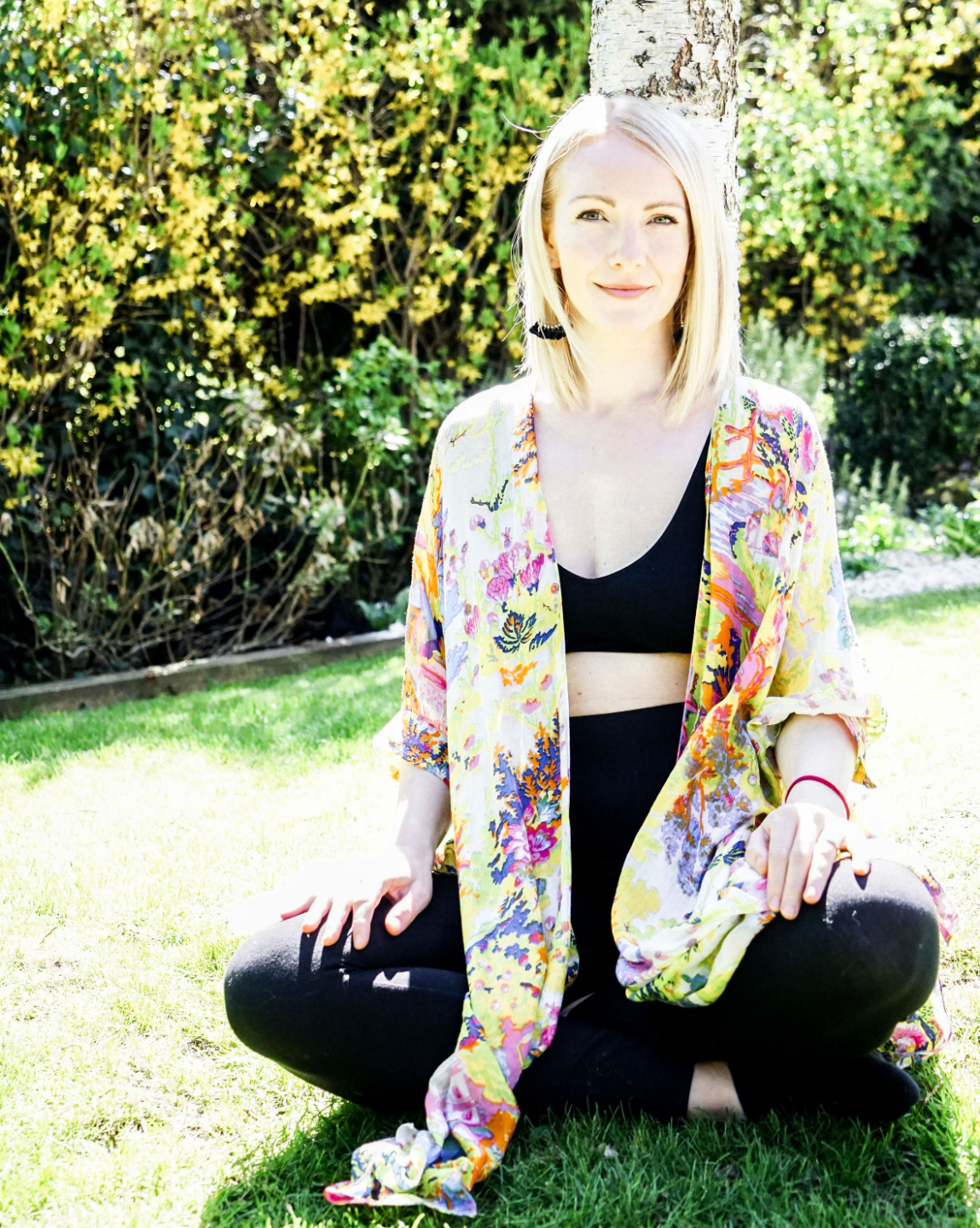 Hello gorgeous,
I'm Kathy Bell, and I provide unique breathwork & space holding training to multi-faceted healers and coaches so they can create significant, meaningful and profound impact in the world through expert breath training.
I'm an experienced breathwork facilitator, trainer, teacher and mentor. I've held 100's (maybe even 1000's) of powerful & cathartic breathwork sessions for my 1:1 clients and groups using the 'David Elliott' breathwork method. I'm also a trained Teen Yoga Teacher and worked with Each Amazing Breath as a Lead 'Take Five' trainer for 3 years. I've taught 1000's of people safe, rooted breath practices over the past 10 years and held space for lots of transformation (for myself and others!)
And I am the Creator of the Love2Breathe Method
In Love2Breathe we pair the energetic chakra system & the breath. This powerful combo means you are able to help people get the physical and emotional benefits of breath, AND experience incredible energetic shifts in their bodies. 
I believe that breathwork is the most powerful tool to transform your whole health & wellbeing on the planet - and it should be available & accessible to EVERYONE…
Love2Breathe is unique
And is made up of 7 highly effective breathwork practices relating to each of the chakras, or energy centers of the body.
Meaning you have a toolkit of 7 incredible practices to use with your communities in all kinds of situations:
Root Chakra Breath helps people to feel calmer, more present, more grounded and is effective in helping people "get out of their minds" and into the now.
Sacral Chakra Breath helps to clear, awaken and connect us to our creative potential & flow with life, instead of against it. If someone is stagnant, stuck or resisting life? This is the practice help them move beyond that.
Solar Plexus Chakra Breath helps to clear the way for people to connect to their inner power, confidence and courage. It is also a powerful breath that helps unlock the tension held in the belly which often restricts the diaphragm and therefore proper breathing.
Heart Chakra Breath beautifully connects people to their hearts and increases flow, openness and receptivity. If your clients heart has closed down, you can help them gently open it back up with this one.
Throat Chakra Breath calms, soothes and empowers the voice. If you have a client who is fearful of visibility, speaking their truth, or being seen, this is for them!
Brow Chakra Breath is a space to explore meditation, improve focus and concentration. It helps people to find clarity and focus on their next steps with confidence and ease.
Crown Chakra Practice is a beautiful way to remind people they are not alone and have this wonderful energy overflowing inside of them. It helps them feel connected, alive, awakened, and attuned to all that is!
L2B Participant
"

I fucking love this practice so much. I am genuinely excited to get home and do it."
L2B Participant
"WOW I felt all the things. I could really feel it building like a warm wave which felt different at every level. I felt a calmness and stillness during the heart practice that I've not been able to stop thinking about. It was so energising but calming at the same time for me and I felt so balanced and grounded after. Really noticeably so. Thanks Kathy, it's a beautiful practice."
L2B Participant
"Loved doing the full set! Loved the variety and the way the different practices tapped into so many different parts of me, spoke to different needs, sparked different sensation and emotions while flowing so beautifully together. It felt really fun - while also extremely grounding. "
L2B Participant
"I so appreciated Kathy sharing that there's not a level playing field when it comes to our breath. I've had a tricky relationship with my breath after experiencing birth trauma. I've dabbled in breath work but there's always been an uncomfortable edge/lack of safety. So Kathy Bell I really appreciate your gentle, nurturing and more flexible approach. I feel you're making the practices far more accessible and pleasurable for me!"
The Love2Breathe Breathwork Training is not like any other training out there
This training will equip you to teach this UNIQUE Energetic Embodiment Breath Technique as an expert in the field of breath.
Besides being a one of a kind modality, it's a foundational training that ALL people who share breath should take.
THIS IS THE TRAINING I WISH I HAD FROM THE BEGINNING
The Love2Breathe mission is to help people fall in love with their breath, tap into their inner potential and feel great while doing so, and by becoming a Love2Breathe Trainer, you will spread this message far and wide - becoming an knowledgeable, trauma informed and safe breath practitioner.
Love2Breathe fuses traditional & proven breathing techniques with embodied awareness, movement, playfulness, curiosity, LOVE & meditation.
Love2Breathe helps people to experience their breath in their body -  in a whole new way that transforms peoples lives from the inside out - AND THIS IS WHAT YOU'LL BE ABLE TO SHARE WITH YOUR CLIENTS!
 You will be trained in each aspect of the practice and be able to confidently and expertly hold breath sessions for individuals and groups.
The training will  teach a combination of 7 unique breathing practices that link to each of the body's energetic centers and you'll understand how and when to use these with your clients.
You'll also understand how to weave the 7 practices together in a seated "flow" practice that you can use in group settings, during retreats for example,  to complement other modalities.
  I am also offering a special tuition on one more breath practice that will help you transform your clients blocks and energy if you attend the in-person training!
Love to breathe is a modality AND a movement that you can go forth and share with your personal communities, clients, the corporate world & at workshops and events.
 There will also be the chance for the founding trainees to become Love2Breathe Ambassadors and assist Kathy in future training.
Who is this for?
Teachers, healers, coaches, facilitators (yep, even breathwork facilitators and yoga teachers) who want to share breath in a more loving, trauma safe, accessible way.
But also aspiring breathwork facilitators, or anyone who wants to weave breathwork into the services that they offer.
I believe that you are waking up to (or have already) woken up to the fact that your breath is a tool for transformation and you have dabbled in breathwork, pranayama and maybe mindful breathing practices - but you know there is more.
It's for those of you who want to trust the breath implicitly to do the powerful transformation work and not rely on your own will or energetic reservoir. 
It's for you if you've caught the Love2Breathe bug and want to help people feel amazing every day! 
It's for breath ambassadors who share the same ethos and belief as Love2Breathe & Kathy and want to grow their sense of authority in this field.
It's for aspiring breathwork facilitators too! If you're just starting out and want to learn how to hold safe spaces for transformation, especially with the breath, then this training is for you!
It's for change makers, priestesses, divine feminine way showers, mummies and visionaries.
I can feel it - THIS IS FOR ME! Take me to the details!
Why Kathy? Why Love2Breathe?
I've had an eclectic, unconventional and unique background training in sharing Breath.
I have spent 10 years learning the intricacies of breath through my own experiential practice and journeys of my own, PLUS learning and delivery under the watch of some of the most forward thinking & rooted breath trainers out there.

I'm passionate, experienced and unique in my approach, and I'm here to empower you to find your own unique brilliance within the ethos of Love2Breathe

Love2Breathe is popular because it fuses 7 different breath practices together to produce holistic, 'whole-person' benefits in a unique, fun, accessible way - a practice that can be done quickly, easily and without major life upheaval - it will be accessible for your clients and therefore more likely to produce powerful results for your clients.

How #Love2Breathe is different is that firstly our philosophy is LOVE - we want you to fall in love with your own breath; this intention alone changes everything!
On top of that, #Love2Breathe is a unique blend of movement, different breath styles, sound, awareness & energetic connection and activation all in one practice - never put together before - and you get to take this to your clients and communities! You'll be able to stand out in the crowd and offer something totally unique!
We activate, through the breathing, people's own unique & potent energy in their bodies - our wish is that Love2Breathe supports the everyone in becoming more of who they are - this is what sets us apart.
What will I be able to do with this training?
This training will certify you to:
Use the Love2Breathe Breathwork Technique developed by Kathy Bell to guide your clients to fall in love with their breath and reap the benefits of energetic & breath coherence

Facilitate Love2Breathe & Breath practices with 1:1 clients & group settings, online & in-person.

Facilitate breath in a trauma-safe & aware way - enabling all people to have access to their breath.
Book a call now
How it will work:
~ 2.5 days of training online - this is where the key course modules will be delivered.
~ You will be required to submit case studies and reflective practice study within 3 months of training
~ There will be a supportive community hub with fellow trainees and Kathy to ask questions and receive support for up to 12 months following your training
~ A live check-in with Kathy following your training
~ A detailed Course training manual will be provided on the training days
Show me the details!
Key Teaching Modules
A detailed course content overview is listed further down the page.
1. Safe Space Holding
Learn how to hold space for breathwork, create a trauma-informed space and high-level facilitation skills.
Includes: Opening and closing space, creating a container for transformation & practical training on space holding - including keeping yourself safe, supervision & safeguarding.
2. Mechanics of the Breath and Nervous System
Learn & understand the mechanics and science behind the breath and nervous system regulation, so you can be an informed and knowledgeable breathwork facilitator!
Includes: Anatomy of the respiratory system & the nervous system (including the vagus nerve), limitations to the breath and the neuroscicne behind the breath.
3. The Nuances of Sharing Breath
This essential & unique module will equip you to safely, confidently and expertly hold ANY breath practice.
Includes: What to say, not to say and why breath isn't a level playing field and what you can do as a facilitator to support your clients in breathwork.
4. The Love2Breathe Method & practices
Learn the detailed breakdown of the 7 practices and understand their mechanics, components and the benefits of each practice. PLUS: basic breath practices for personal practice.
5. The Breath Practices
The Love2Breathe Method includes Breath Practices to: uplift, calm, increase intuition & focus, expand your nervous system, awaken, cleanse, ground & help you express yourself! Learn how to hold 1:1 & group sessions. Understand how to hold space for breathwork.
6. The Chakra system & Other Modalities
An overview of the main chakra system and when and how to share the individual practices with clients for specific blockages and issues.
You'll also learn how to weave Love2Breathe into your existing practice with clients & into existing modalities you use.
7. Community
There will be a dedicated space for you to process, discuss and commune with your fellow trainees throughout the following 12 months of your journey.
After the 2 days you will be an accredited Love2Breathe Breathwork Facilitator, able to hold breath sessions for your clients and groups, and use this (or the practices) with other modalities and techniques you already share.
You will also be trained to hold safe spaces for all, and be an ambassador for the Love2Breathe Ethos and Movement!
This is not another course you enrol in and never feel confident enough to share - I've made the training as comprehensive as possible and will provide further support following your training to ensure you follow through with your dreams!
Take me to the course content
Further Support Included:
There will be a LIVE check in and support group call following the training.
All trainees will receive a training manual, covering all the training modules, and any updates will be shared with you for the lifetime of Love2Breathe.
There will be a supportive Facebook group available to you upon enrolment, which I see as a space that will grow with each cohort. You can post questions and receive direct support from Kathy and the other members.
I can't make both dates in July, can I mix and match between the dates?
I'm a coach and I share breathing in my meditations with clients already, why would I need this?
Breath is the only automatic system that we can control - this isn't by chance, I believe by design, it's a divine gift from Source that we can use for our self actualisation & for the betterment of our holistic health.
And I've been fascinated by this fact for the past 20 years, when I first tried yoga and I felt my breath change my physiology so powerfully.
Since then breath has been a powerful tool that I've utilized to transform my well being, health & spiritual connection, heal trauma and transform my life and that of my clients too.
I've seen the rise of breathwork - which makes me super happy - but what I've also witnessed is a very cerebral and disembodied breathwork that isn't helpful.
It might meet the needs of *some* but it doesn't truly reflect the beauty of the breath and isn't helpful for everyone.
I believe that a lot of the breathwork out there is not being shared in a way that is accessible for all people, and most people don't recognise that:
BREATH IS NOT A LEVEL PLAYING FIELD.
Things like mindfulness breathing and forceful breath holding - aren't fun or safe for many people - especially as a gateway to healing, AND THIS IS NOT OK WITH ME!


SO I am making it my mission to change that and make sure everyone - E V E R Y O N E has a beautiful relationship with their breath, and this is where
YES YES YES!