Hi! I'm Kathy Bell.
Breathwork, Spiritual Mentor & Soul Connection Guide
Like many, I underwent a deeply traumatic and turbulent time in my life which kick started an awakening.
An awakening that cracked me open, and sent me on a journey to discover everything I could possibly find out about myself.
On this journey I found myself drawn to various practices and healing modalities; some came and went; but it was this one practice that stayed with me.
Lying in my bed, in my home, with my laptop and my earphones, I had one of those unexpected life altering experiences that never left me.
Breathwork changed my life.
It changed the relationship I have with myself. It changed how I viewed myself, my humanness, my relationship to Source/The Universe/Spirit, my part and place in the world.
It allowed me to heal trauma I didn't even know I was carrying.
It moved me. I received guidance, reassurance and inspiration.
And over the months and years of using this practice I have never had the same experience twice.
2 years into using Breathwork as a personal healing practice I started to receive the guidance to train to be a breathwork facilitator, so in April 2019, I trained with Erin Telford who teaches the David Elliot breath work method.
To truly get to know me you need to know: I love connection, and in order to connect truly, you have to know somethings about me...⁠
⁠
So here goes...⁠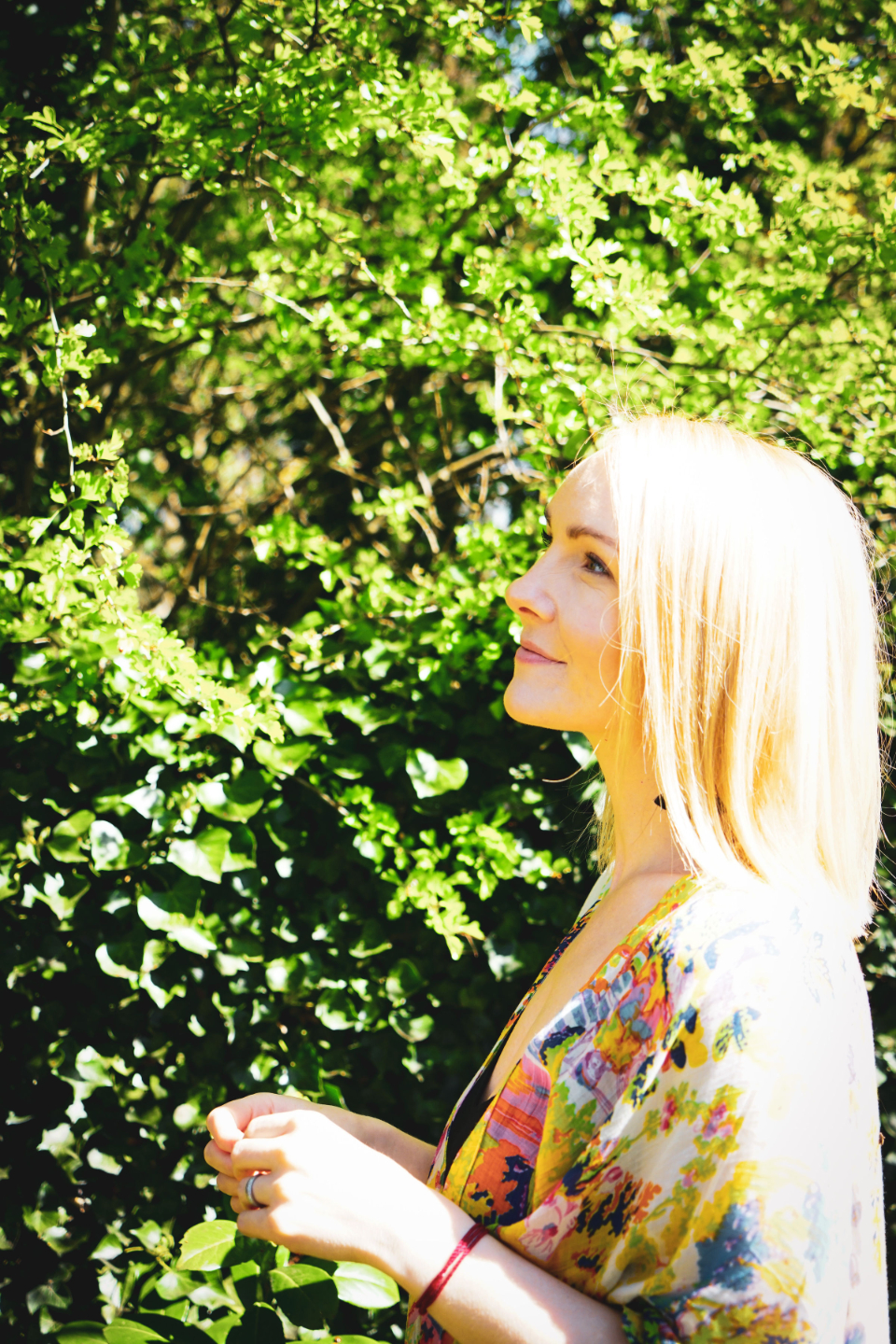 I believe that we are souls having a human experience.⁠
I believe we are children of the cosmos.⁠
We have been here many times and will continue to incarnate until our souls have learned what they desire to experience.⁠
I believe in past lives and soul groups. ⁠
I believe in the lost lands.⁠
I believe in star seeds, star systems and home planets that no longer exist.⁠
⁠
I BELIEVE Mary.⁠
I believe in the story of the Essenes.⁠
I believe in priestesses and the Goddess.⁠
I believe in the ancient, ancient roots of the rosary, the rose & the feminine.⁠
⁠
I believe in real magic⁠.
Yet I believe in being FULLY human too.⁠
⁠
I believe in our bodies and our emotions.⁠
I believe in struggle and grief.⁠
I believe in our pain and our dis-ease.⁠
Our tears and our laughter.⁠
⁠
I believe in our joy and our connection.⁠
I believe in community and belonging.⁠
I believe in being present, now.⁠
⁠I believe in being human and our connection to nature, the earth, our home.⁠
I believe in being alive and embodied.⁠
⁠
⁠Having spiritual beliefs was hard for me to integrate into my life.
I found it hard to be human and "normal". I know so many of us struggle with this too, which is why my work is crafted around being BOTH human and spiritual - real and messy, ethereal and embodied.
Trauma Education.

Since 2016 I have been lucky enough to work with and for Each Amazing Breath - a not-for-profit organisation, specialising in trauma-smart, capacity and resilience building across communities.
My on-going work for this organisation (mostly in schools) has found me receiving informal, but in-depth, trauma training from the founders Mark Lily and Helen Whitney - to whom I am deeply grateful to.
This education has widened my knowledge and understanding of the different types of trauma, ACE's (Adverse Childhood Experiences), how trauma affects the brain and neurology and can shape behaviors, life experiences and even communities.
Most importantly, I have been witness to careful and thoughtful approaches to sharing and holding spaces, whilst delivering resilience building practices, 'with the most vulnerable person in mind' and have co-led countless training's, facilitated by Each Amazing Breath, alongside Mark & Helen & the EAB team.
N B* I do not use EAB licensed practices or materials in my breathwork healing practice, but these experiences, alongside my own interest and personal experiences of trauma, have shaped how I carefully choose to deliver my healing work.
Backstory.
◽️ BSc (Hons) in Nutrition, Health and Wellness
◽️ PGCE in Education - working as a Secondary School Teacher for 8 years.
◽️ Certified EFT practitioner (Level 2) with the AMT (Association of Meridian Therapies) in 2014.
◽️ Teen Yoga Certified Instructor – Qualified to tech Yoga and Mindfulness to Teenagers in 2016.
◽️ Breathwork Level 1-5 Healer Training – 2019. Erin Telford/David Elliot.
Ready to get started?


Join one of my programs to get guidance for every step of your breathwork journey!
Learn Love2Breathe
A game-changing daily breath practice that will help you fall in love with your breath, tap into your potential and feel amazing whist doing so!
Love2Breathe
1:1 Breathwork
Looking for 1:1 Breathwork guidance? Let's chat. Book a Connection Call below for more details.
Book A Call
Stay Connected
....................

Join my mailing list to receive weekly tips, inspiration, and program updates!